These delicious vegan one pot meals are ideal if you have limited kitchen space in your van. If you want great tasting meals without ending up with a mountain of dishes after dinner, these one pot wonders are perfect for you.
Our goal is that you never feel the need to compromise on tasty food when living or travelling in a van. This post on vegan one pot meals will give you inspiration for delicious dishes you can make while keeping the washing up to a minimum.
Whether you are vegan, vegetarian or just fancy a meat-free Monday, there is a recipe on this list for you, no matter what your cooking ability.
These vegan meals are sure to impress anyone you cook for and we hope you find this post inspiring and gain some ideas for your next weekly meal plan.
This post is all about vegan one pot meals to cook in a van.
Here at Van Life Eats, we love recreating meals inspired by travel and adventure. As fellow van lifers, we know that you also value the experiences that van life can offer. Including the ability to experience cuisines from different cultures.
The recipes listed in this post have been inspired by traditional cuisines from around the world. However, please note, these recipes are adaptations of popular cuisines, made to suit a small van kitchen, using ingredients more commonly found in western store cupboards. These recipes do not claim to be representative of traditional dishes but are alternatives optimised for cooking in small kitchen space to allow appreciation of flavours inspired by our travels.
People often assume that cooking in a van will mean compromising on tasty food. Expecting our meals to be mostly instant noodles or beans on toast (no shade, we still love a good pot noodle and beans on toast is always a winner) but there is so much more than that. Even as a vegan, there are endless possibilities for meals to cook in your van, you just need a little creativity and some inspiration.
We have chosen the very best vegan one pot meals packed full of flavour that you can make without spending hours in the kitchen cooking or washing up. We're hungry just looking at these food photos and we are confident these meal ideas are a sure-fire way to get your taste buds tingling, and get you excited to cook your next meal.
Here are 15 insanely delicious meal ideas. Plus read to the end for a bonus recommendation at number 16!
Don't forget to tag us @vanlife_eats if you make any of these amazing vegan one pot meals. We'd love to share your creations with our ever-growing van life community.
We had to kick off this list with something spicy! This pumpkin dahl is great if you fancy a dish with a whole lot of flavour. This is one of our go-to Autumn-Winter staples.
If you are struggling to find a pumpkin after the Halloween season, try this recipe with butternut squash instead.
If you like creamy, hearty one pot wonders this recipe is for you. The sweet apricot in this dish really brings together the flavours.
Plus most of the ingredients can be found without a tonne of plastic packaging, which we think is brilliant.
This recipe takes a little longer to cook than your average dinner, but it's so worth it. The flavours are delicious and you can always batch cook this for a few days worth of meals.
On the opposite end, this jackfruit chilli takes almost zero prep time. If you haven't tried jackfruit, this easy recipe is a great way to experiment with a new ingredient.
This super easy curry is a great allergen-friendly dish, being vegan, gluten-free, and nut-free! You can serve this with rice, naan bread and other Indian sides or serve as is for a one pot meal.
This vegan risotto recipe is my go-to, flavoured with lemon, garlic and fresh mint, serve with peas, sweetcorn and asparagus for some extra hidden veggies.
Risotto might sound like a 'high maintenance' meal, considering you need to constantly stir the rice, but it is perfect for a beginner who wants to get a little more hands-on in the kitchen.
 This ramen needs to be on your list of vegan one pot recipes to make if you love cosy, flavourful meals. It is super filling and, if you fancy it, you can get creative and change up the toppings to take the flavour to the next level.
Vegetable soup is one of our ultimate simple winter warmer comfort foods. We love adding a tin of coconut milk to our root vegetable soups, to add a creamy texture and extra depth of flavour. Plus adding coconut milk will keep you fuller for longer.
If you're feeling up to the challenge, you could make this soup using homemade stock, to reduce food waste and get that home comfort feel.
Pad Thai is always a crowd favourite and we love it for a lighter meal option. It is full of flavour and we love that most of the sauce ingredients are some of our cupboard essentials already.
Sometimes simple is best. This pasta dish is hearty and comforting and is perfect after a day of hiking when you need a refuel. The caramelised mushrooms add that depth of flavour which will keep you putting this on your meal plan for weeks.
Pesto Pasta
What could be easier than boiling up some pasta and chucking in a jar of vegan pesto with some veggies? This is a great option for those days when you want a minimal effort meal. Plus pesto pasta makes a great leftover lunch if you are lucky enough to have a fridge on board.
Oatmeal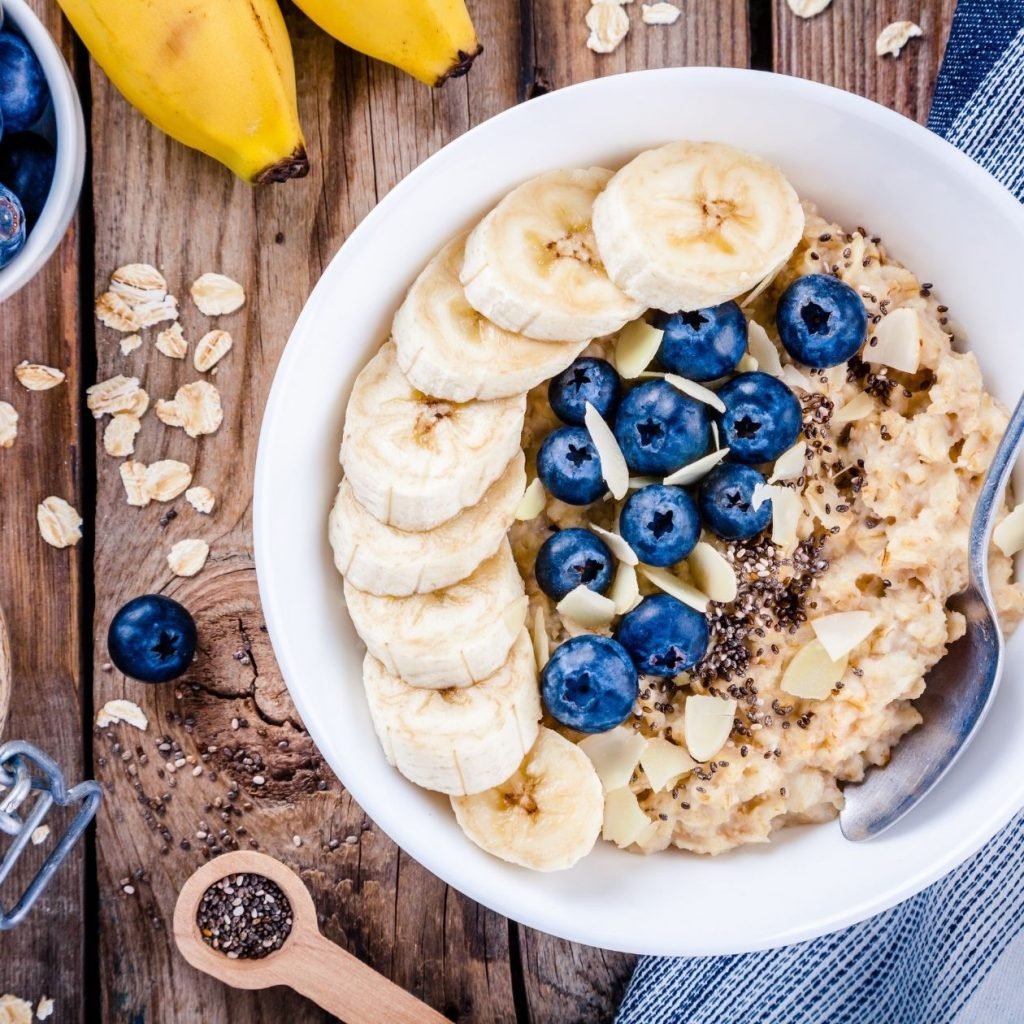 Maybe you thought we were going to leave this staple off the list and just focus on dinner options, but we just couldn't leave this breakfast staple off the list.
Customise your oatmeal with toppings such as nut butter, fruit, syrup, nuts and seeds or even try out a 'carrot cake' oatmeal! The possibilities are endless. Let us know your favourite toppings by sending us a picture of your top toppings on Instagram.
Stir Fry
There are so many options when it comes to stir fry which is why it had to make our list. Stir fry is perfect for using up any vegetables that need eating. Our favourite stir fry sauces are sweet 'n' sour, hoisin and garlic, and peanut satay.
Tacos
Whether you prefer to use a vegan 'beef' substitute or opt for bean tacos these are a great option for a one pot meal. Serve with soft or crunchy shells, shredded lettuce, salsa, homemade guacamole and fresh coriander/cilantro and you are on to a winner.
Vegetarian Sushi
The reason we love sushi so much is that you can keep your rice and nori (seaweed) in your cupboard for when you need them, add a few veggies and some sauce and there is one super meal right there. Great for a lunch or dinner option, vegan sushi is the way to go!
You only need one pan to boil your rice. While your rice is cooking, finely chop your fillings such as bell peppers, carrot, cucumber, spring onion, avocado, and tofu. To take your sushi to the next level make sure to season your rice with rice vinegar, mirin, sugar and salt. This really makes the sushi flavours pop! And if you thought we would stop there, think again. Serve up your fabulous sushi with a dip of sriracha mayonnaise and soy sauce.
Feeling inspired for some more vegan recipes? Roxy and Ben from SO Vegan created this epic one pot vegan cookbook we know you'll love if you are on the hunt for more tasty vegan meals. This book would also make the perfect gift for any vegan or van lifer out there.
This post was all about vegan one pot meals to cook in a van.
Think you've got a pretty mean vegan one pot meal we should have included in this list? Why not send in your recipe. We would love to take a look and potentially feature you on our blog soon!
You might also like these similar posts: