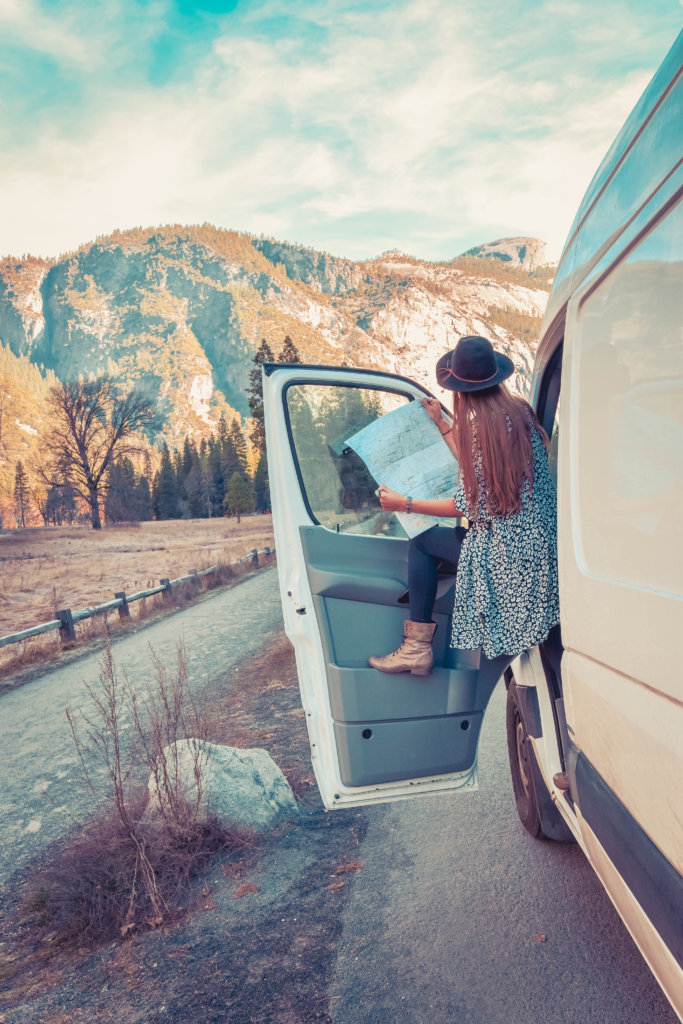 It can be really difficult to gauge a monthly budget for a lifestyle that you haven't experienced yet. I know it was super hard for me before actually living on the road to figure out how much I would need to make each month. Obviously there's not one correct answer and yours will be different. But I figured it would be beneficial to at least show you mine to help with your own monthly breakdown. I travel at least a little almost every day and have my fair share of bills. So this is what monthly van life expenses look like with a little advice on how to save before you ever hit the road. If you prefer to hear a breakdown with more information, check out my podcast episode where I talk all about my van life costs!
LISTEN TO MY PODCAST ALL ABOUT SOLO FEMALE VAN LIFE
I broke this down in two categories. Fixed costs are the things I cannot change. Bills that have to be paid every month no matter my financial situation. Variable costs are the things that can fluctuate depending on how much I'm traveling, eating out, etc.
Fixed Costs


Van Payment $250



Van Insurance $100



Student Loan $300



Subscriptions (i.e. netflix, etc) $30
Variable Costs


Food $300



Gas $400



Dog Misc. (i.e. food, etc.) $120



Miscellaneous $100
I had no clue what I was going to do to make money on the road but I was determined to figure it out. In the meantime though, I needed to save as much money as possible to pay for the build and last me until I got a permanent income figured out. These are all the things that I did to leave with a pretty hefty savings account when I got on the road. Sticking to these and holding yourself accountable is the difference between living your dream or staying where you're at. 
LISTEN TO MY PODCAST ALL ABOUT SOLO FEMALE VAN LIFE
The post Van Life Monthly Spending Breakdown appeared first on Divine On The Road.